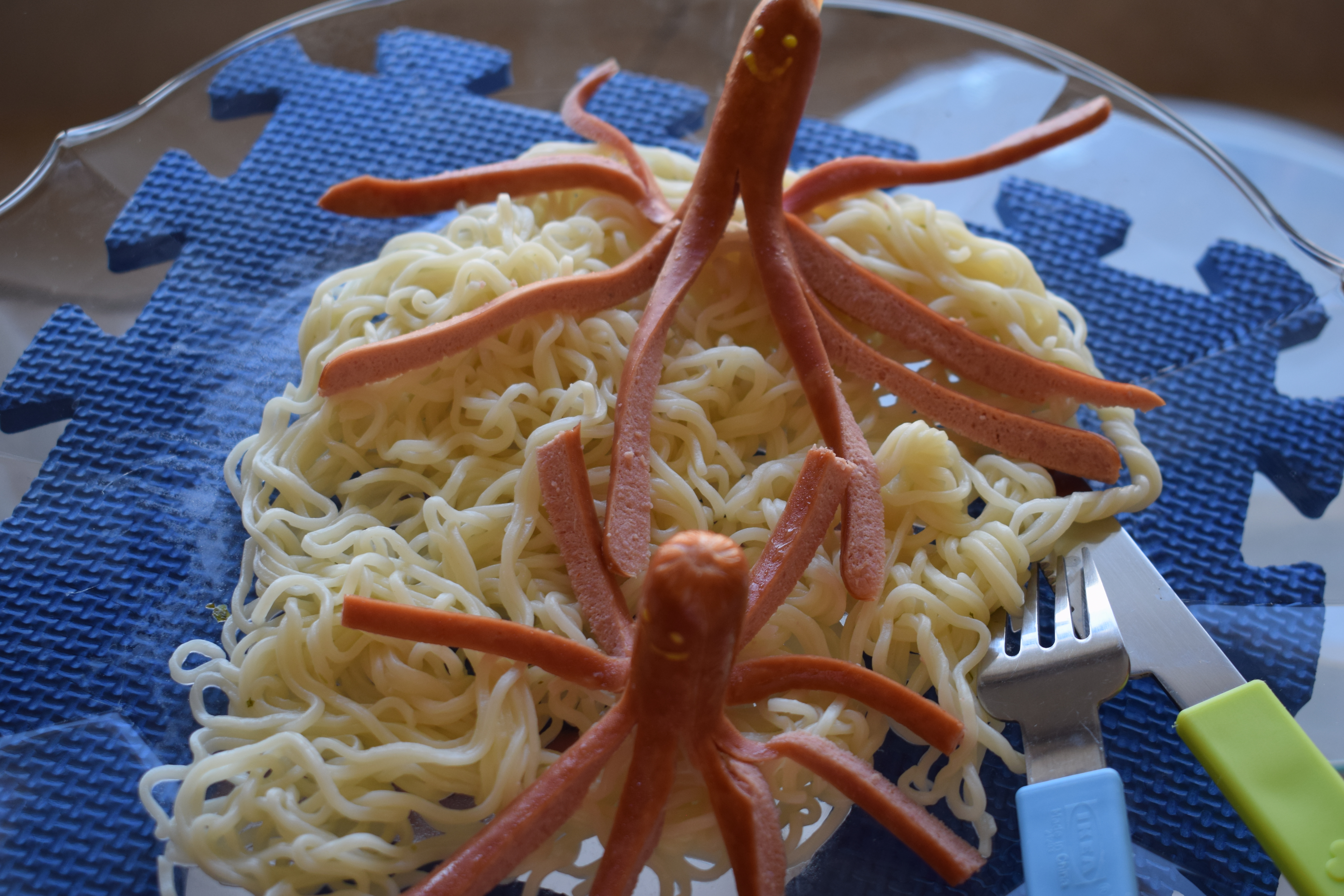 As the bell rang, Alicia ran impatiently to open.
Something we are struggling to solve for I think any sane mother would consider it extremely dangerous for her child to be the one to respond to a doorbell and unleash the unknown.
Luckily it was my sister coming to see her beautiful niece.
She went straight to the kitchen which is something expected.
To my surprise she did not open the the fridge but rather the cupboard and said with excitement: "I want to prepare something special with Alicia"
Wow, Lara is not one to cook even if she's starving, but one thing is for sure, she does love Alicia above all else.
"We will prepare an Octopus on a bed of sand", she said.
We will be needing hotdogs and noodles.
Basically the easiest ingredients to a meal, not the healthiest of choices but it is ok since today is Sunday and we all love hotdogs.
Today Alicia learned the word Octopus, Poulpe in French, in the most creative way.
We all learned that this creature's 8 limbs are 6 arms and 2 legs.
Together @ElleandAlicia created art and ate it all up which was honestly the best part of the day for Alicia is not a big fan of food.
Thank you Auntie for the best meal and activity.
We have launched a new game, try to play along…
Comments
comments